Yes, it is October 15th!! Which means that CTMH graciously decided to release their Nov & Dec Supplement catalog EARLY!! YES, that means you can start shopping for your Christmas products ahead of time!
ALSO, they have released their December's special which is AWESOME! I can not wait for that! It's called Days of December. It is where you can document everyday in December for Christmas! I am SO excited about this!
Available October 15–November 30 while supplies last.
We do offer TWO different packages. One WITH the stamp set and thin-cuts and the other WITHOUT. So be sure to order what fits your projects.
Both bundle includes the Mix-in Paper Packet (X9009), Holly Jolly Picture My Life™ Cards (X7250E), 3 sheets Kraft Paper, 2 sheets Green Apple Cardstock, 4 sheets White Daisy Cardstock, 5 Everyday Life™ Memory Protectors™ 3″ x 3″, photo placeholders, and a Memories & Moments Digital Art File.
Again; you will need to choose whether you want with stamp set & thin-cut OR without it! The rest of the products in the supply list are just an additional which are recommended to finish this adorable project for December.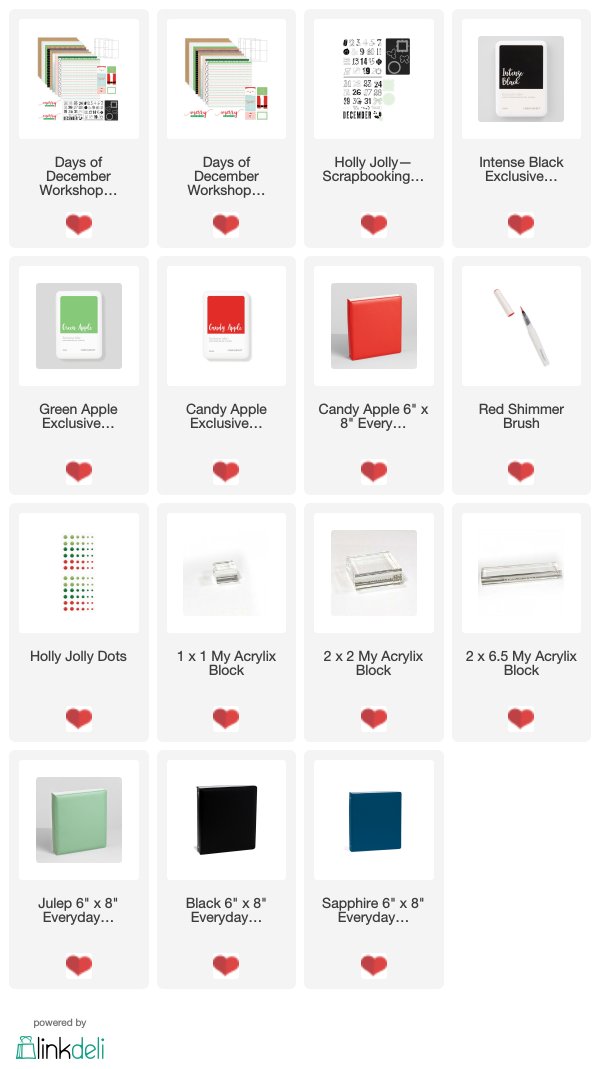 Have a crafty day!